Why Relocate to the Middle East...?
Are you tired of the negative sentiment in western countries?
Do you feel you are not getting enough in return for your taxes?
Have you noticed your money loses value at an unprecented speed?
Is your safety and the safety of your family giving you the feeling of anger and worry?
​
If you can answer any of those questions with YES, you should definitely explore shifting your personal and professional life to a different kind of environment - an environment of progress, safety and financial opportunities.
​
​
almost zero crime
360 days of sunshine
world-class schools and universities
no personal income tax
no capital gains tax
zero or very low corporate tax (depending on location and company type)
​
Our suggestion: Come join us in modern Arabia!
​
---
​
​
The team of "Arabia Insiders" is your one-stop shop to get you started in Dubai or Saudi Arabia and help you find your way around. We want to write your Success Story WITH you.
These are our areas of expertise:
Relocation Management - including Household Moving, Pet Relocation, Vehicle Shipping
Business Setup
Visa Procedures
Buying or Renting a Property
Cultural Awareness Coaching
Professional Networking
​
​
Hit the ground running
We are a team of Experts, with decades of experience in the Middle East and a level of knowledge and an unparalleled network of contacts within the Middle East, spanning across the private sector, local authorities and the government.
Working with us will not result in endless days, weeks or even months of waiting. We process your requests immediately and efficiently.
Once you have decided to make the move, start a Business, rent or buy a Property, the last thing you need, is having to wait. We remove the feeling of frustration and disappointment from the topic of an international relocation.
One of our so-called "USP's" (Unique Selling Point's) is our commitment to deal directly with the owners of "Arabia Insiders". We will not make you deal with our employees. Their job is to process your paperwork, our job is to be your point of contact.
​
We mean it, when we say "we help you hit the ground running".
​
---
​
​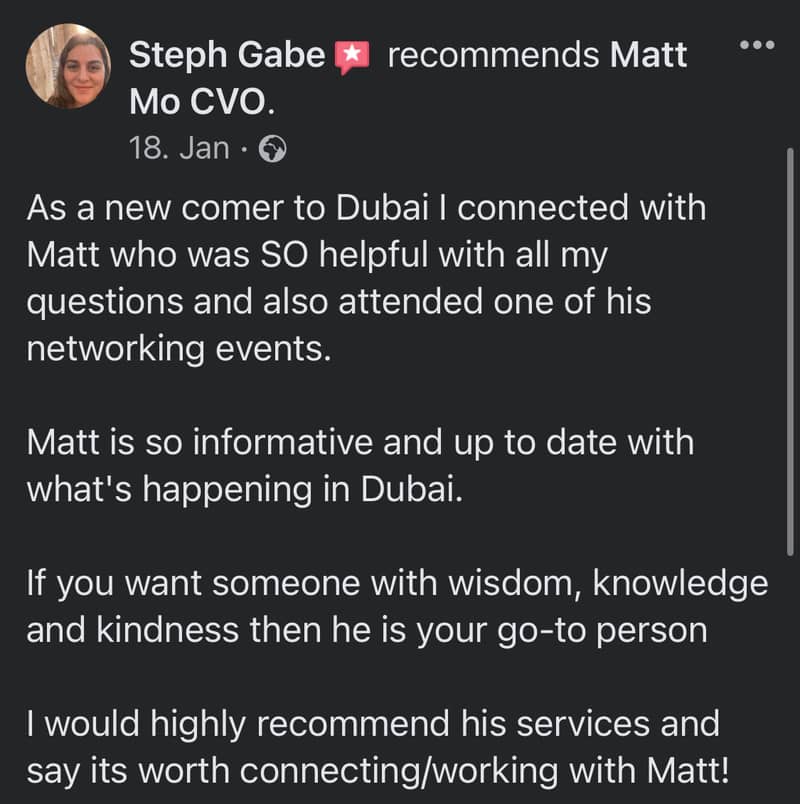 ​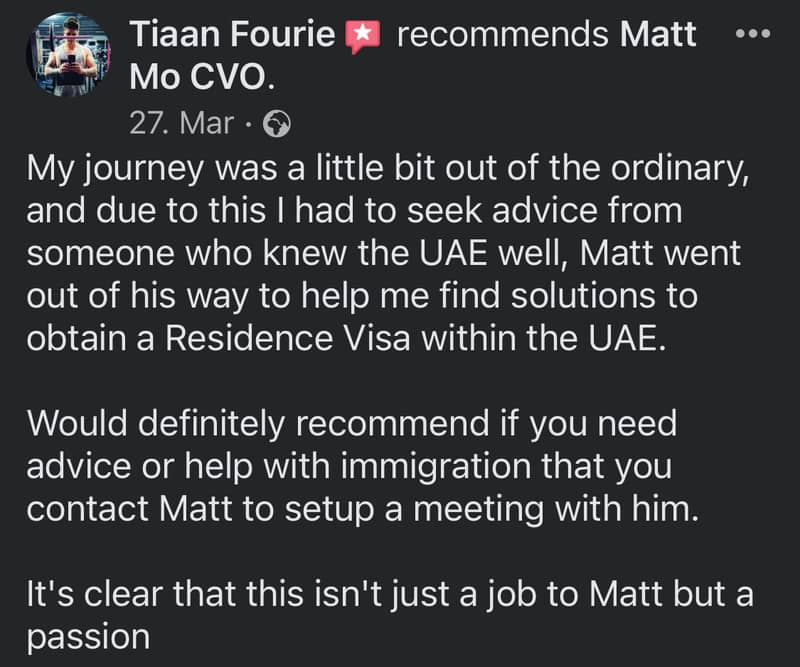 ​​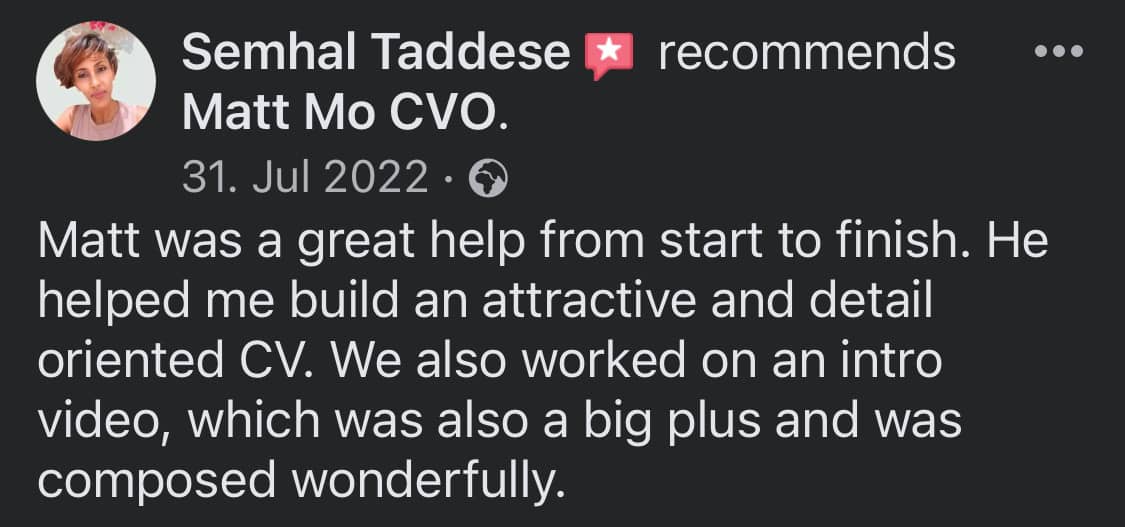 ​
​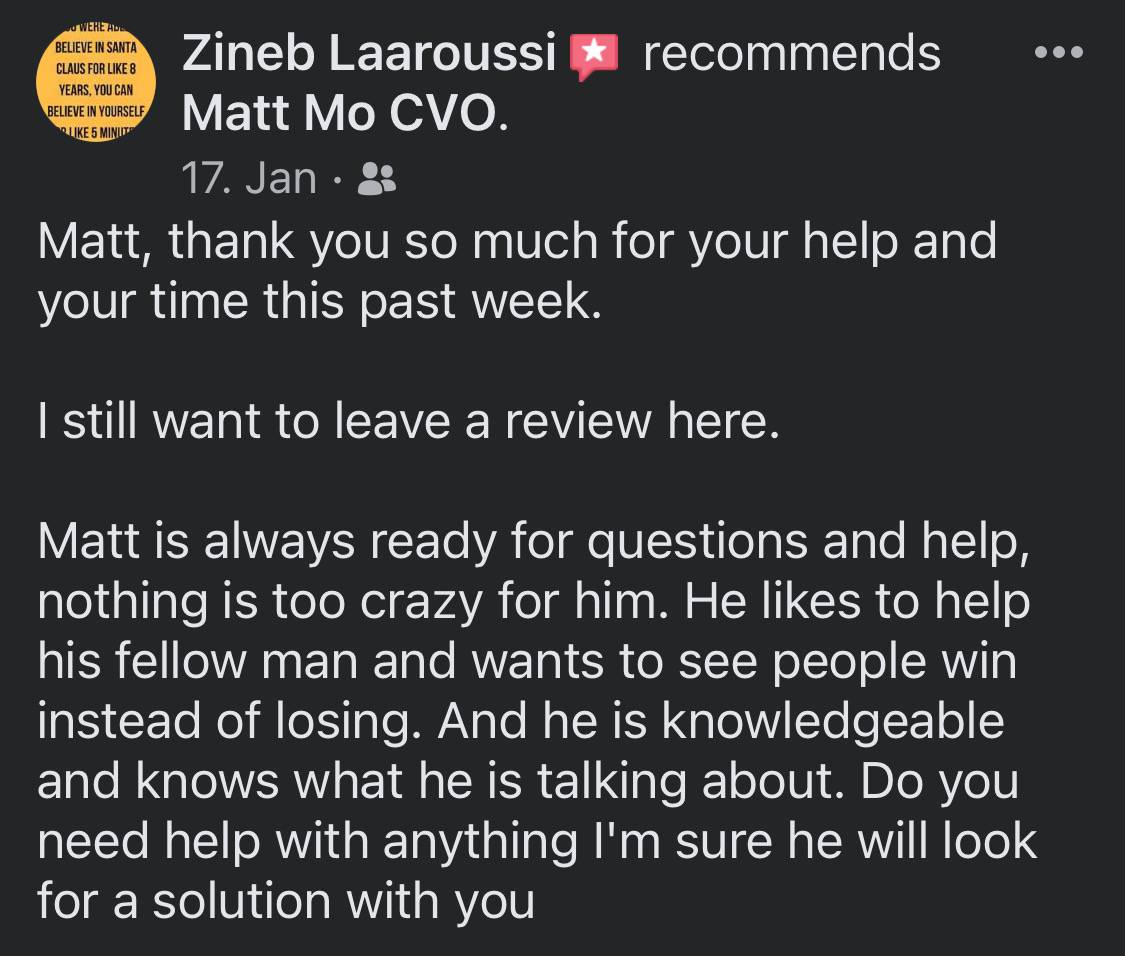 ​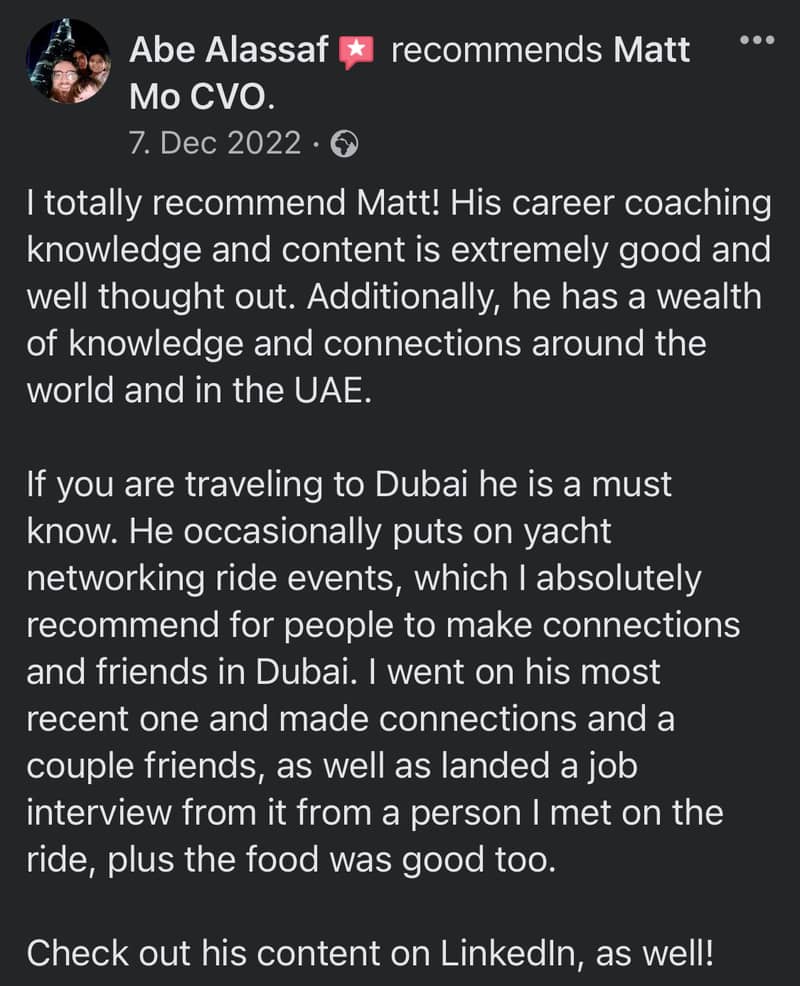 ​
​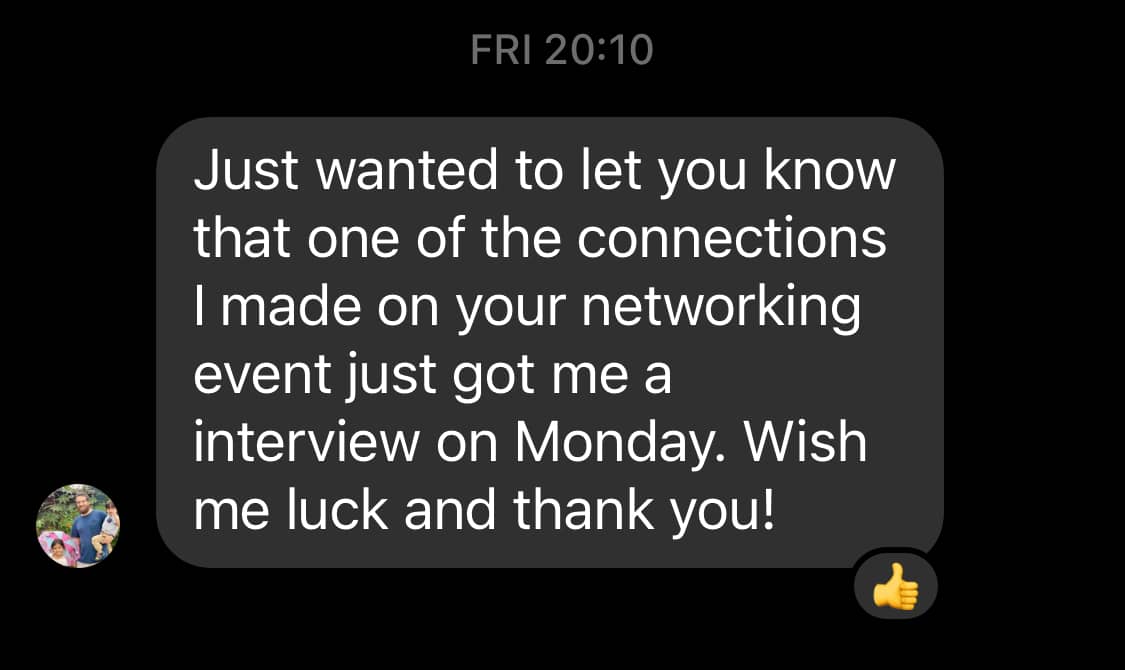 ​
​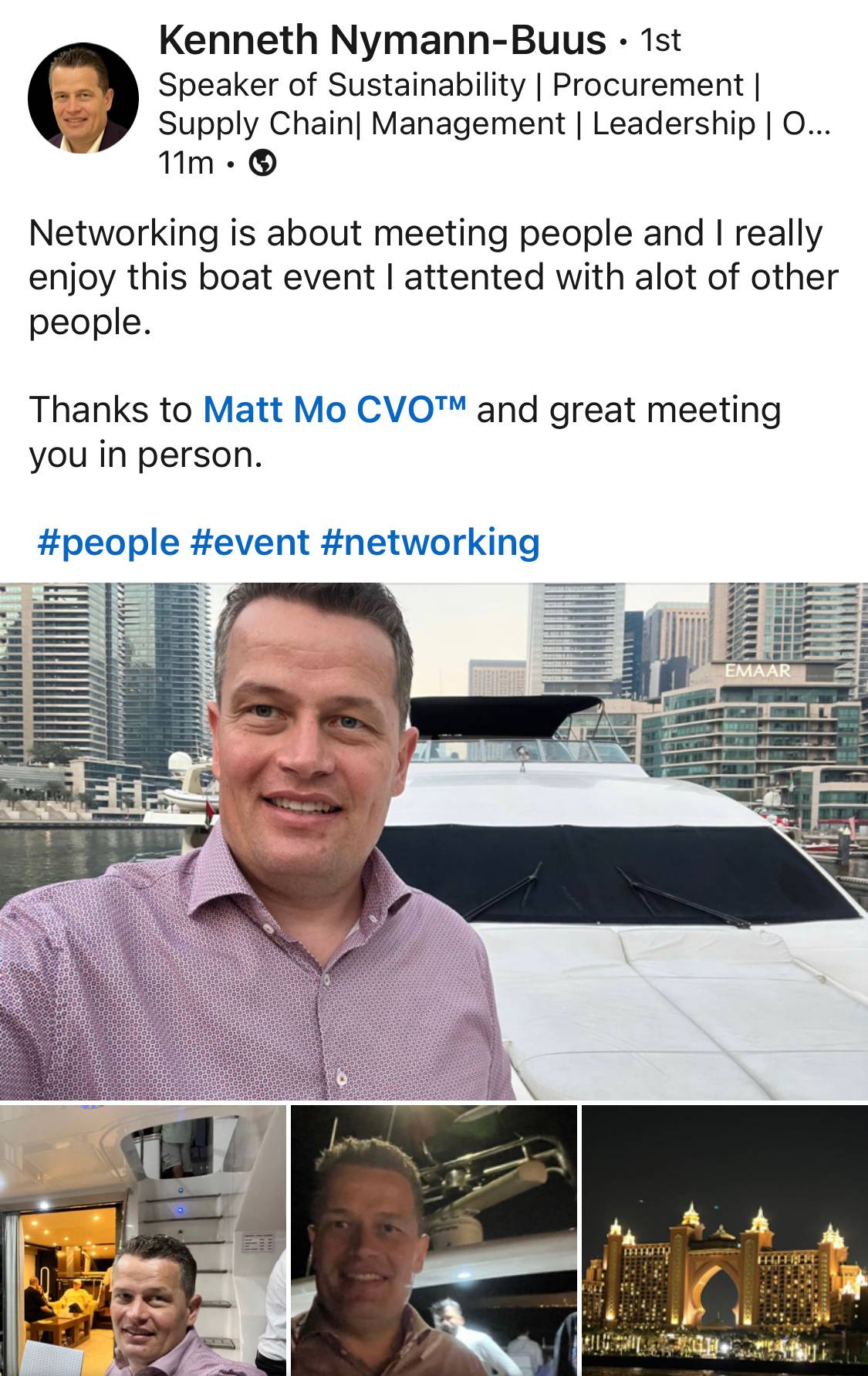 ​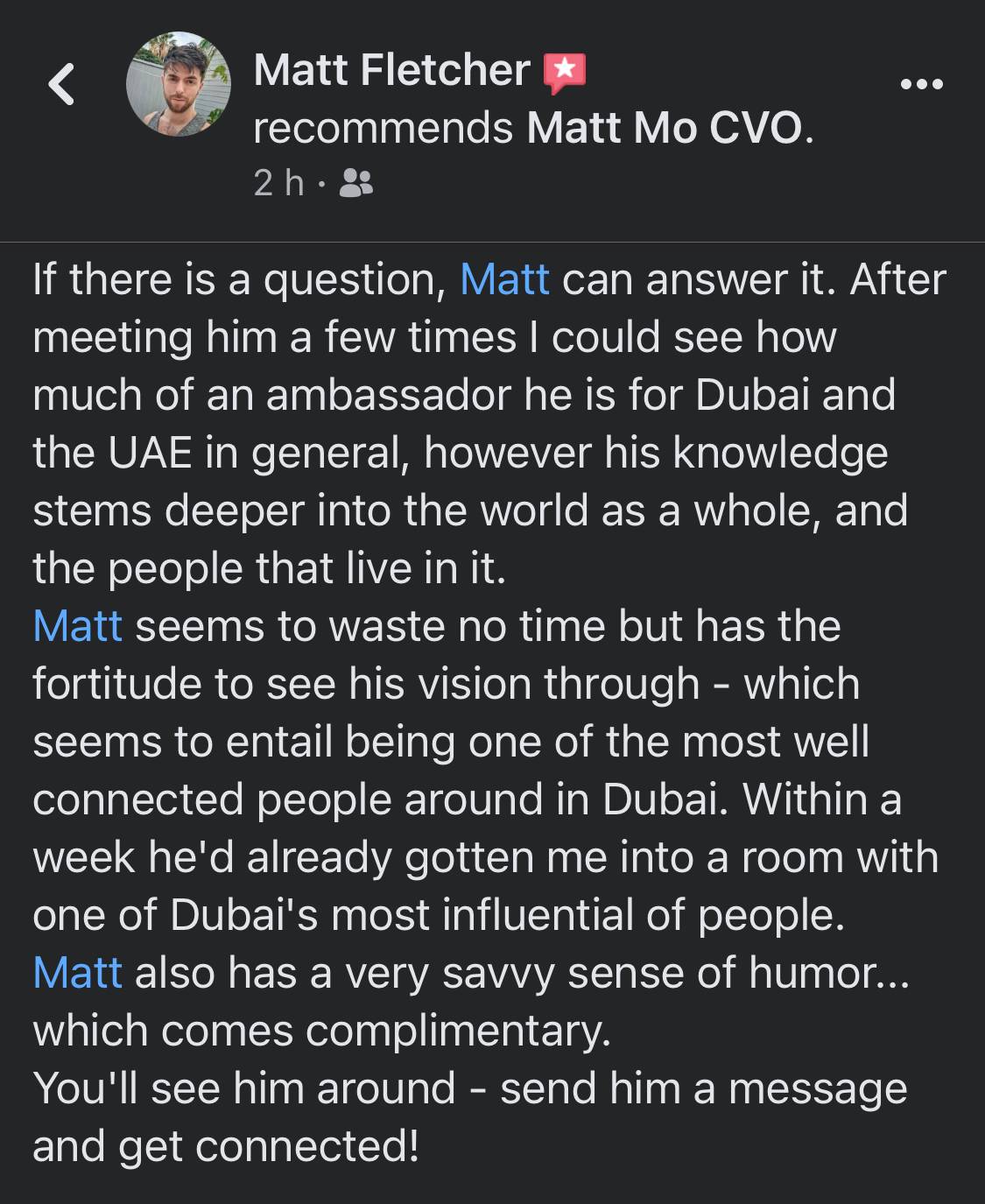 ​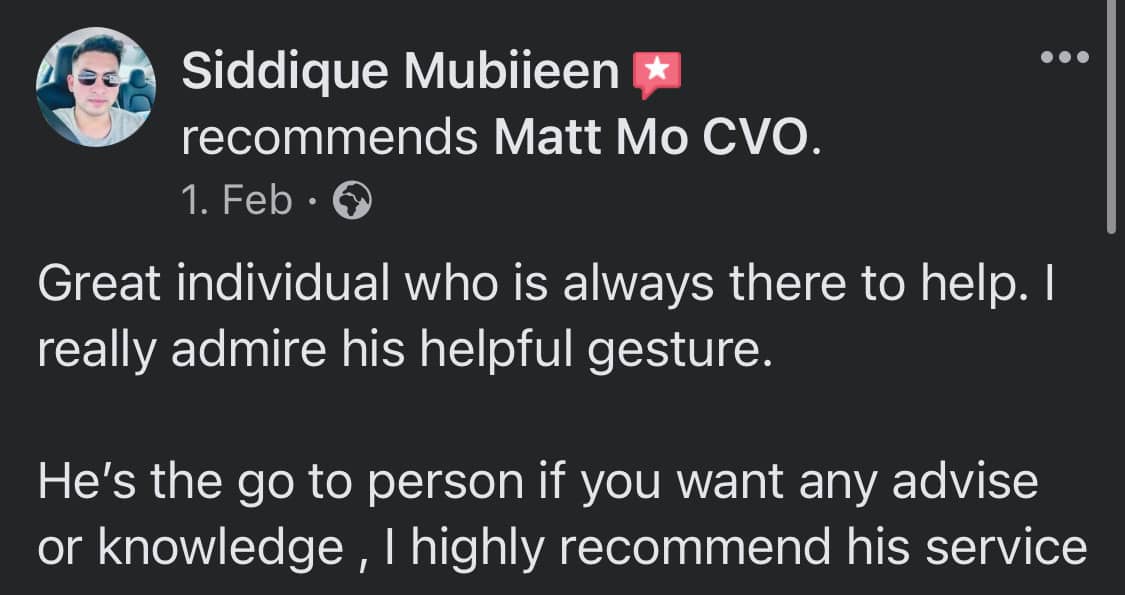 ​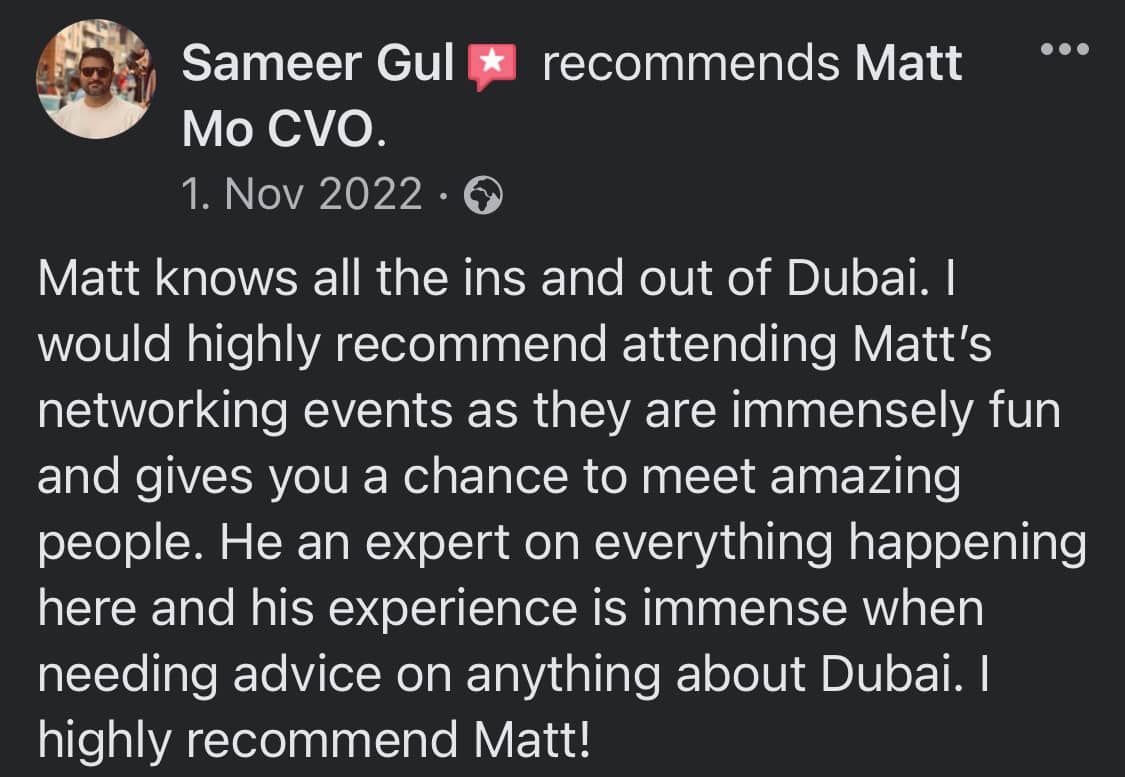 ​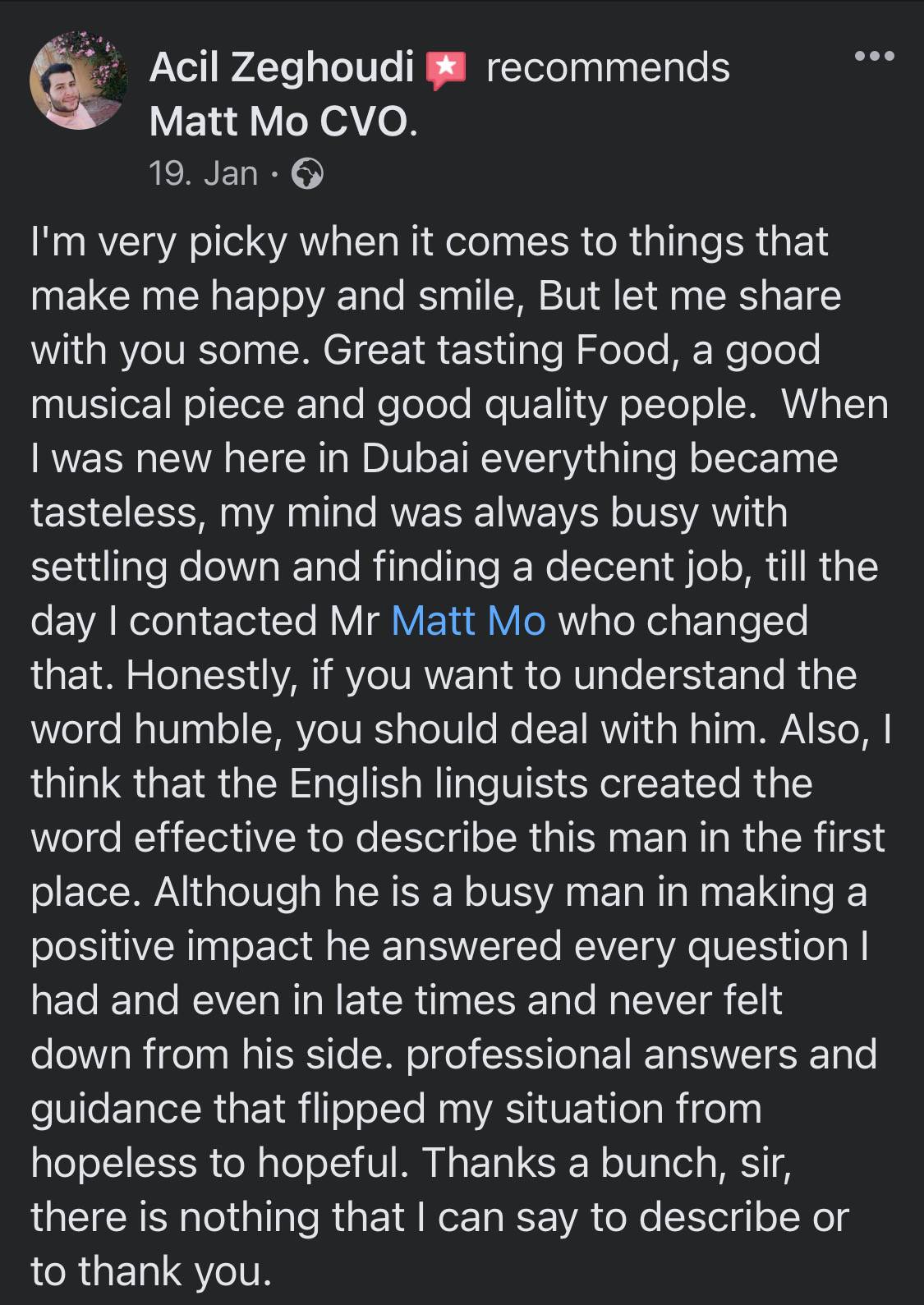 ​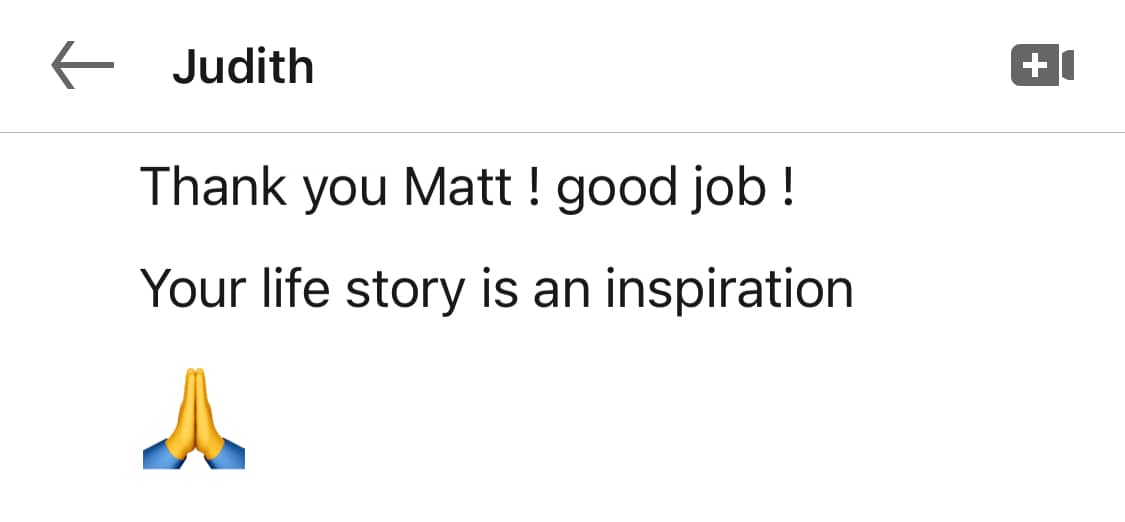 ​
​

​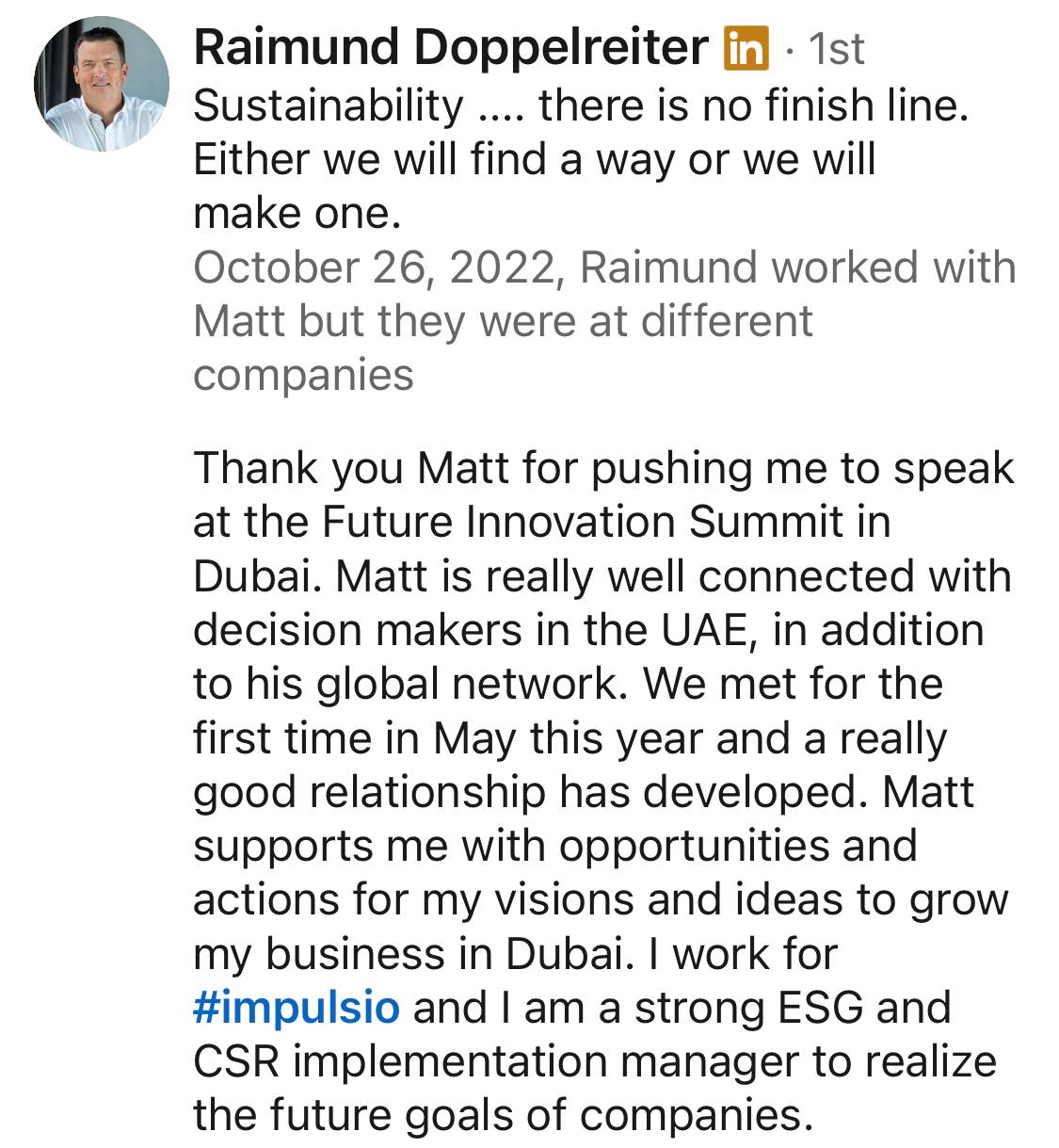 ​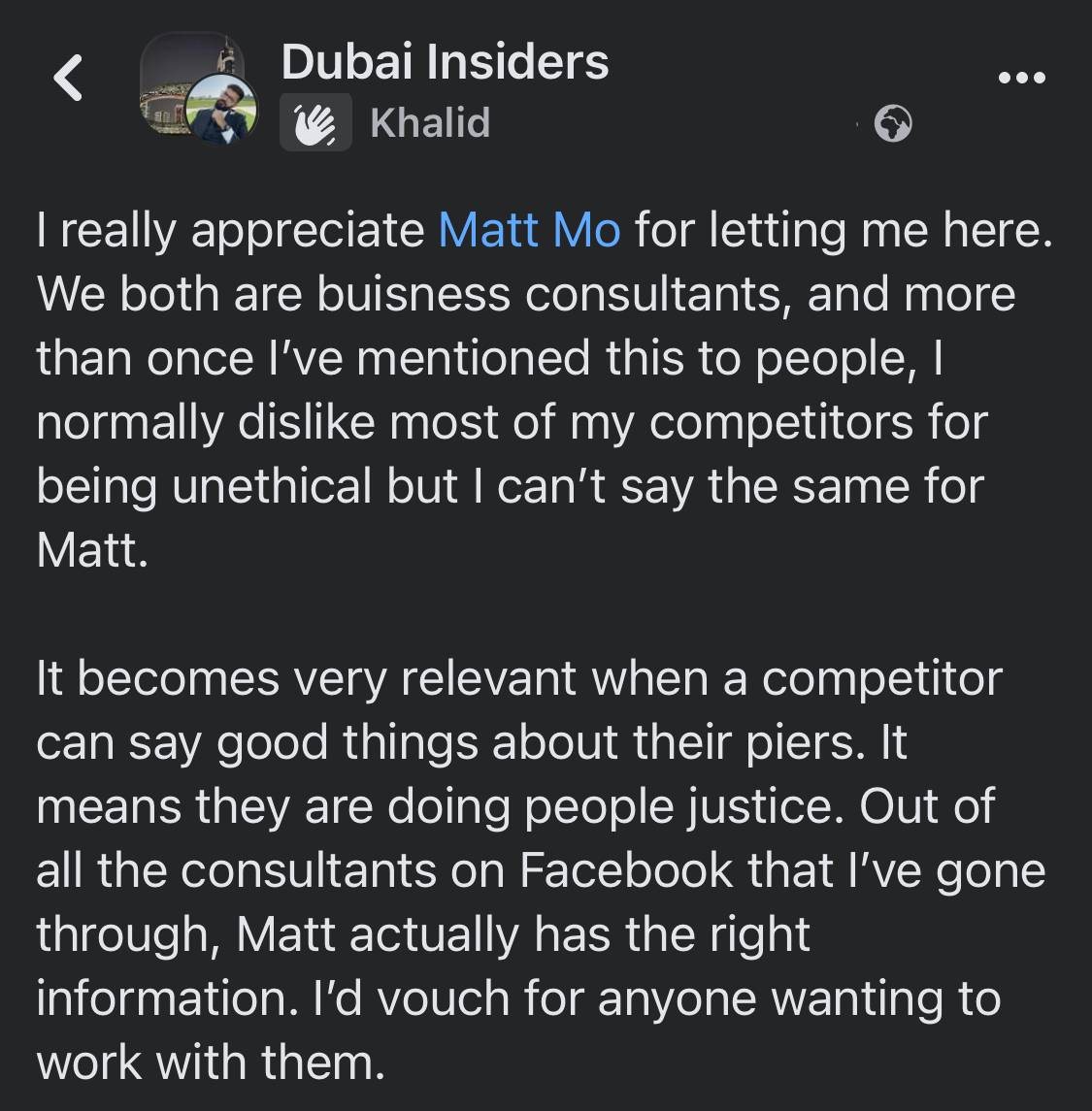 ​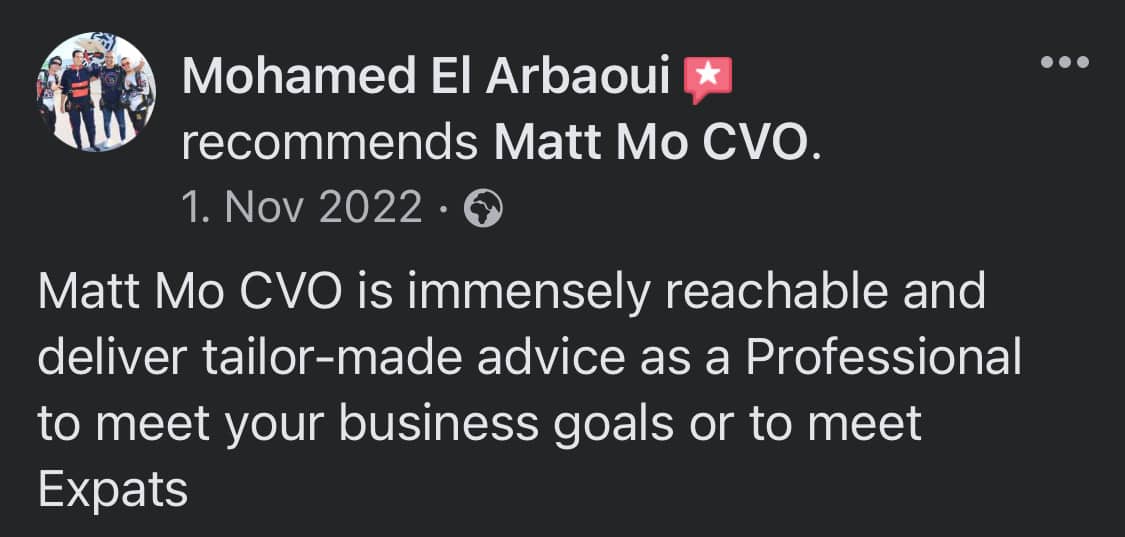 ​
---
​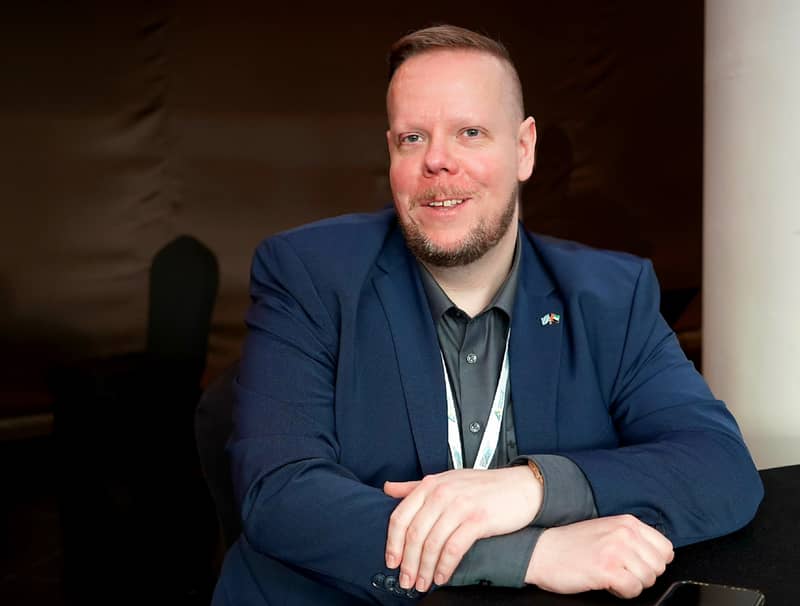 Matt - Chief Visionary Officer and Founder
Born in Germany, Matt set out to explore the world in 1990, when his Mum discovered the UAE and took over a company in Dubai during the early 90's. At a time, when most people couldn't even locate Dubai on a map...
After some interesting and challenging years in the Middle East, where Matt spent his final High School years and started his first Business at age 18, he returned to Germany and studied Hotel Management.
The next 20 years took Matt on an extremely successful and versatile career path in the Hotel industry, during which he lived and worked in more than 35 different countries, while staying connected and committed to his Home - the UAE.
His Mum was always an early adopter of new ideas, new thoughts and new approaches and those are the main characteristic she passed on, as well as a genuine love and interest for people. Matt has an open heart, an open mind and an open will, to work with people of different cultures, views and beliefs. The key is to look for dialogue instead of prejudice. Matt believes that by opening your eyes, instead of locking your door, you will be taken further.
Since 2005, Matt has been a Business and Growth Coach, with a track record of having coached thousands of people around the world. He regards it as his duty to educate as many people as he possibly can, by helping them unlock their potential in a place, where progress and success has no limits - modern Arabia.
​
Matt speaks English, German and French.
​
---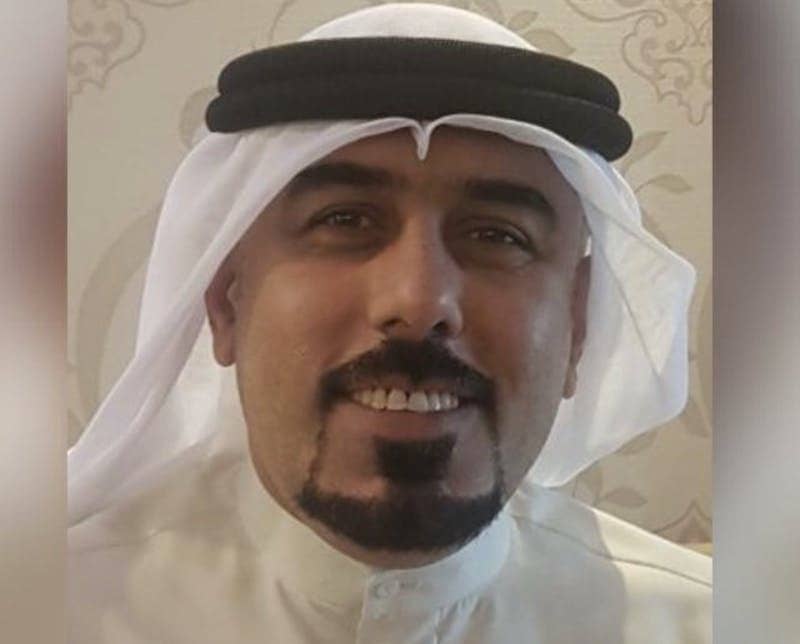 Amin - Head of Government Relations
Being a UAE National, Amin is extremely well-connected within the society and the Dubai authorities alike. Amin looks back on more than 35 years of experience with the Dubai government and is our expert for all legal matters.
Amin also operates a document typing and processing center, which helps us process your visa applications, Emirates ID, Establishment card, Dubai Land Department documents etc. very efficiently and at an extreme level of speed.
Being a devoted husband and father, Amin enjoys spending time with his family. When everyone is asleep, he can be found at the gym, pumping iron.
​
Amin speaks English, Arabic and Urdu.
​
---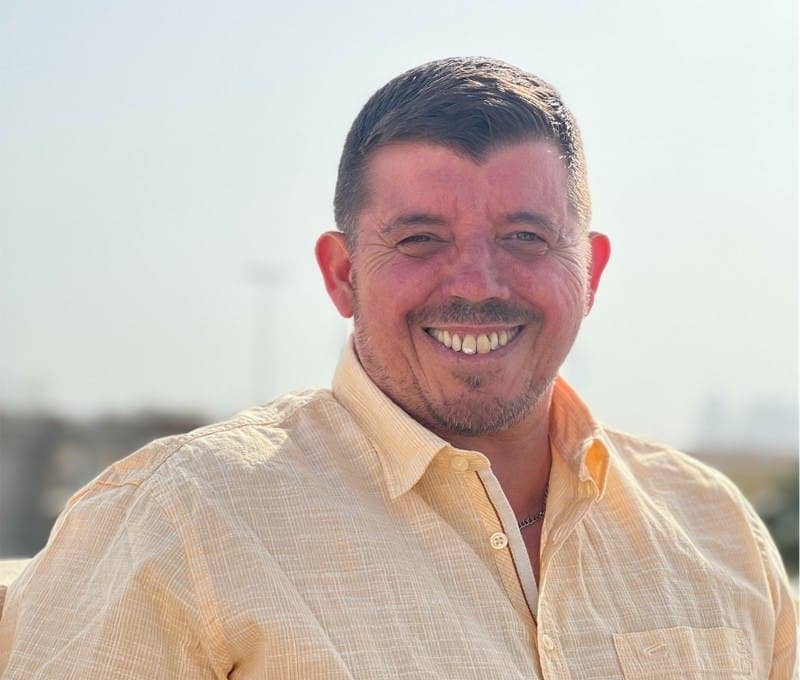 Steve - Co-Founder and Director of Client Success
Anything related to the success of our Clients, typically crosses the desk, mind and hands of Steve.
A few years ago, Steve got to know Dubai and hasn't been the same since. His enthusiasm and excitement for Dubai and the enormous opportunities will take you by storm and leave you asking yourself "why haven't I looked at Dubai sooner?!"
Steve will help you get a very detailed understanding of the Dubai Property Market and the quality of life this city offers.
In his free time, Steve likes to discover lost places and enjoys a good mix of action and tranquility between the hustle & bustle of downtown Dubai, a quad race across the desert and a relaxed cruise aboard a yacht in the coastal waters just off Dubai.
​
Steve speaks English and German.
​
---
​
​
Action steps to take NOW, to explore if and how we can help you explore the Middle East as your potential new home
Fill in your details below

Receive an invitation for a consultation call by email

Have a detailed chat with us about your future in Dubai or Saudi Arabia
​
Please do not wait and contemplate back and forth with yourself, if the Middle East is the right place for you. Let's have a conversation and find out together.
Take action NOW! Waiting will not move you forward...
​
PLEASE COMPLETE THE BELOW FIELDS